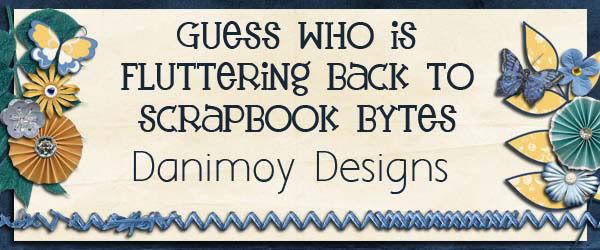 Did you hear the news? Yep, Danimoy Designs is back at
Scrapbook Bytes
! And everything in her store is ON SALE! You have to check it out!
I want to show you some inspiration from her gallery to get those creative juices flowing today.
This LO is from Amy Jo. I just love the fun "Rock" feel of it and the great display of those photos.
She used
Dani's Rock Star kit
(appropriately, hehe). This whole kit is on SALE right now for $1.80... WHAT? Yep 64% off... grab it quick.
Here's a yummy page from M'Lee. The clustering and colors are stunning and show off the photography quite well.
And finally, look at this spectacular LO from VanillaDesignz. The colors could not be better for that adorable picture and I just love how she used all of the stacked horizontal papers. Fabulous!
The kit she used was Strike a Pose, a collar by Danimoy and Ivory Keys Digital Dreams. You can find this gorgeous Collab on sale now for $3 as well.
Check out these kits and so much more on Sale now! Happy Scrapping!