It's time for a brand new Duo-licious collab! Check out Bahama Mama on sale this week for just $3 and the matching splats are $2!

GP
-
SBB
-
SGD
Christmas in July Bundle
It's almost the 25th! So that means Christmas in July!! Oh what I wouldn't give for some colder weather right now! It's been over 100 degrees here! So right now you can grab all my Christmas kit's and add on's for just $10!! That's $1 a pack!!
GP
-
SBB
-
SGD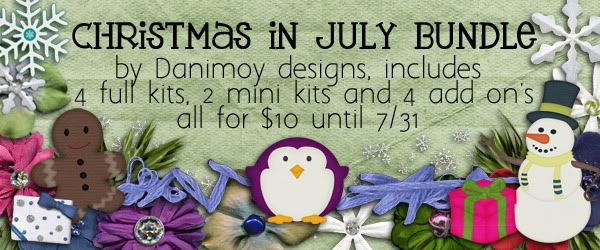 Coupon!
I don't know about where you are but it has been HOT here! To hot to go out and do stuff! I have a hot deal for you! The more you spend the more you save! So stock up on some awesome scrapping supplies to play with while you stay in the AC and beat the heat!
GP
-
SBB