Look Up
It's time for a new Duo-licious Collab! One of my fav times of the month!! You can snag Look Up this week for just $3!
SBB
-
SGD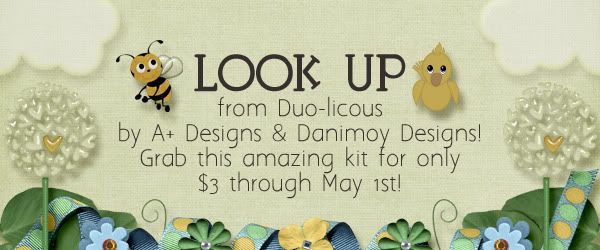 Sale
Don't forget about my 30% off sale that's going on at all of my stores as well!
SBB
-
GP
-
SGD
Freebie

Here's some cute freebies with Look Up from the CT Girls!
(image linked to download)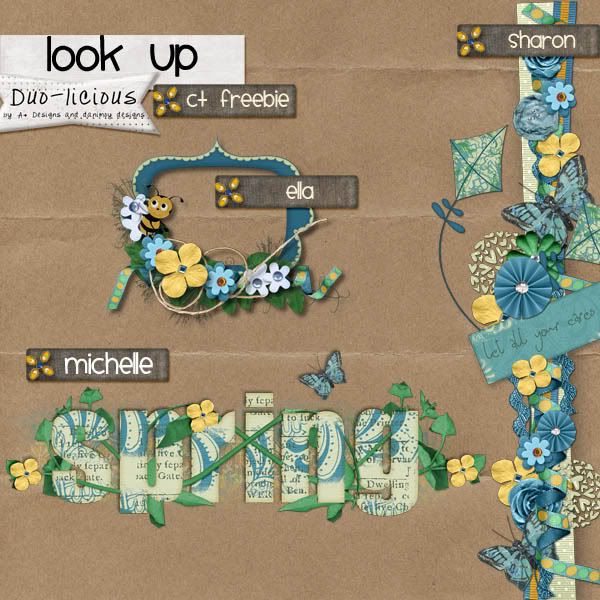 Also as part of my designer spotlight at Gotta Pixel I'm hosting the Daily Download! You can pick up a piece to this mini each day the download is on page 6 in my store each day it changes!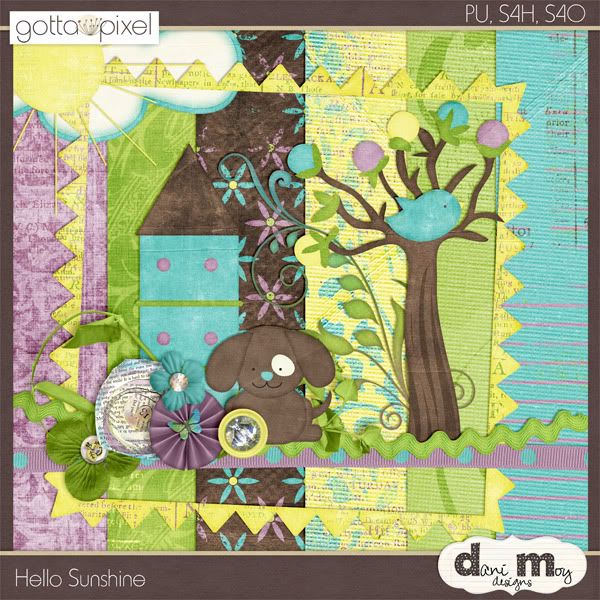 Speed Scrap

I'm hosting a Speed Scrap at GP on the 27th at 9 pm! Stop on by for a chat and a freebie!