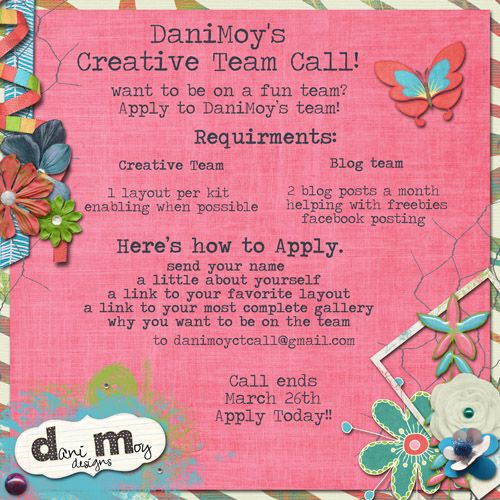 Requirements:
Creative Team:
1 layout per kit
enabling when possible
Blog Team:
2 blog posts a month
helping with freebies
facebook posting
Here's how to Apply!
Send your name
a little about yourself
a link to your favorite layout
a link to your most complete gallery
why you want to be on the team
to danimoyctcall @ gmail . com
Call ends March 26th!!!